CPAT Network, Inc, providing  American Heart Association CPR, first aid, certification classes for Philadelphia, Montgomery County and the surrounding areas every Friday(1-877-277-1566 text 215-669-5567). 
Official CPR Trainers for the Phillies, United Way of Philadelphia, City of Philadelphia Parks & Recreation, and the Philadelphia School District
Supporter of Pulsepoint for *Montgomery, Philadelphia the surrounding counties, New Jersey and Delaware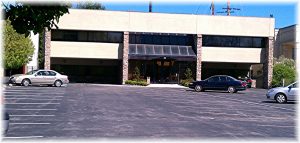 We are a community based charitable organization(501(c) 3) striving to increase public awareness for cardio-pulmonary resuscitation(CPR) training and the need for greater public access for Automatic External Defibrillators(AEDs).
 Created by 911 trained and experienced paramedics from the Philadelphia Fire Department
We are American Heart Association CPR & First AID Instructors
CPR/AED training for nursing homes, community groups, churches, schools, all businesses/medical practices, daycare centers, and individuals 
We extend our sincere gratitude for the financial support and encouragement from the Philadelphia Foundation. This organization has provided the necessary help for us to get started. The Philadelphia Foundation has received CPR training and certification through our organization. 
Congrats to *Montgomery County  becoming a Pulsepoint Community an endeavor we helped to introduce and support.
Citizen Responders Rewards Club™ (An original concept created to provide ongoing education with points and rewards through competition) 
Call 1.877.277.1566 or text 215.669.5567 for more info